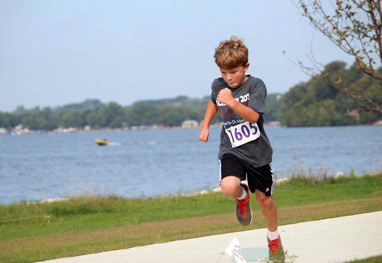 Make your event better
With the latest in chip timing technology and online registration, Pickle Events can make it happen for you. We have over 37 years of experience in all areas of recreational and special event administration and fitness programming.
Learn more about what we can do for you.
Pickle Events will be at these upcoming races. See the Schedule page for a full listing of area events.
Date
Race
Location
See all races · Add your race
10/01
Kickapoo Reserve Dam Challenge
La Farge, WI
10/01
Ding Dong Dash
Register
St. Louis Park, MN
10/01
Grand Forks XC Invite
Grand Forks, ND
10/07
Bemidji Blue Ox Run
Register
Bemidji, MN
10/08
RCU Charity Classic
Register
Eau Claire, WI
10/08
Homefront Connection Veteran's Run
Register
Willmar, MN
10/08
Bemidji Blue Ox Marathon
Register
Bemidji , MN
10/08
Homefront Connection Run
Register
Willmar, MN
10/15
Terror in the Glen Trail Run
Register
Glenwood City, WI
10/21
SCSU Fright-K (5k)
Register
St.Cloud, MN
Racing series

The Glacial Lakes Championship Running Series includes road races from towns throughout the West Central Minnesota area. You can visit the series website to learn more about the events and check out the points standings for current season.
Beer & Yoga -- What a glorious combo! Unroll your mat onto the floor of the Beaver Island Brewery. Gather friends for an hour of yoga, in a fun and relaxed atmosphere, followed by a pint of beer or a flight of beer tastings. Sign up for one or as many as you like.
Tracy Sik from Willmar and Kevin Van Heuveln from Pennock won the 2015 Glacial Lakes Running Series.