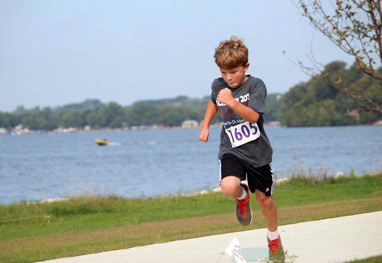 Make your event better
With the latest in chip timing technology and online registration, Pickle Events can make it happen for you. We have over 36 years of experience in all areas of recreational and special event administration and fitness programming.
Learn more about what we can do for you.
Pickle Events will be at these upcoming races. See the Schedule page for a full listing of area events.
Date
Race
Location
See all races · Add your race
07/11
Watercade Lake Ripley Run
Register
Litchfield, MN
07/11
Henning Festival Polzine Run/Walk
Register
Henning, MN
07/11
Graniteman- Clearwater Triathlon
Clearwater, MN
07/11
Lindstrom Loppet Karl Oskar 5k
Register
Lindstrom, MN
07/18
River Lake Days 5k
Register
Richmond, MN
07/18
Isthmus Paddle & Portage
Madison, WI
07/25
Aberdeen Family YMCA Bull Run
Register
Aberdeen , SD
07/25
Pillsbury Push 10K/5K
Register
Kerkhoven, MN
07/25
Glenwood Rotary 10K and 5K Run/Walk and Glenwood State Bank Magic Mile
Register
Glenwood, MN
07/25
Red River Run
Register
Cold Spring, MN
07/25
Chase the Police Triathlon
Register
Walker, MN
08/01
Lake Minnewaska Triathlon
Register
Glenwood, MN
08/01
Willmar Stingers "Get Stung with the Run 5K & 1K"
Register
Willmar, MN
08/08
Northwoods Triathlon
Register
Nevis, MN
08/08
Green Lake Kids Triathlon
Register
Spicer, MN
08/08
Graniteman - Big Lake Triathlon
Big Lake, MN
08/08
Dru Sjodin Purple Elephant Run
Register
Pequot Lakes, MN
Racing series

The Glacial Lakes Championship Running Series includes road races from towns throughout the West Central Minnesota area. You can visit the series website to learn more about the events and check out the points standings for current season.
Beer & Yoga -- What a glorious combo! If you missed it the first time, we brought it back for another round! Unroll your mat onto the floor of the Beaver Island Brewery. Bring your friends together for an hour of yoga, in a fun and relaxed atmosphere, followed by a flight of beer tastings.
Itís been another odd spring but the weather is going to get nice and just in time for some events coming up in the next month! Dive in and see what we have to offer!
Manstrom and Roberts Win Final Free Entries into Races