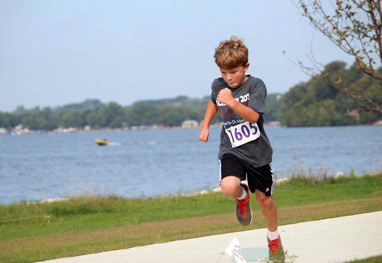 Make your event better
With the latest in chip timing technology and online registration, Pickle Events can make it happen for you. We have over 39 years of experience in all areas of recreational and special event administration and fitness programming.
Learn more about what we can do for you.
Pickle Events will be at these upcoming races. See the Schedule page for a full listing of area events.
Date
Race
Location
See all races · Add your race
06/22
Sanford Kids Tri For Health
Register
Jackson, MN
06/23
Lakes Area Endurance Races
Alexandria, MN
06/23
Rock the Riverfront Charity Classic
Eau Claire, WI
06/23
Dakotaman Triathlon
Register
Sioux Falls, SD
06/23
Foot Lake 4
Register
Willmar, MN
06/23
Tanner's Team Walk/Run
Sauk Rapids, MN
06/23
Sanford Adult Tri For Health
Register
Jackson, MN
06/23
Fargo Triathlon
Register
West Fargo, ND
06/24
Granite City Days 5K
St. Cloud, MN
06/30
Average Jo Triathlon
Register
Perham, MN
07/01
Green Lake Road Race
Register
Spicer, MN
Racing series

The Glacial Lakes Championship Running Series includes road races from towns throughout the West Central Minnesota area. You can visit the series website to learn more about the events and check out the points standings for current season.