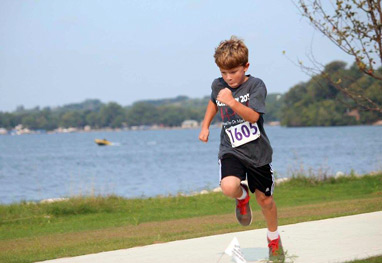 Get noticed faster
Looking to grab the attention of the active individual? Pickle Events has the answer for you.
If you are a business, organization, or race that is looking for added exposure in the running, biking, skiing, and/or triathlon community, placing a web ad with Pickle Events ensures your name is seen by hundreds of eyes, every day.
We offer the ability to place both graphical and text-only ads in a variety of sizes.
Advertising program details
Advertisement size

Run eye-catching vertical "skyscraper" graphic ads or simple, direct, text-only ads.

Placement and visibility

Advertisements will be prominently displayed on the right-hand side of most pages. All ads are set off from the site content in an attractive visual manner.

Frequency of display

Ads can be made to appear on every page view (fixed ad), as part of a rotating gallery of ads (rotation ad), or to appear as as static ad on random page views (random ad).

Appropriate advertising

Pickle Events will only accept sponsorships for products or services that we believe will be of interest to the visitors of our site.

Pricing

Rates start at $50 for a three-month run. Contact us for additional pricing and more information.
Why choose Pickle Events?
A wide audience

Pickle Events works with and directs races throughout the entire Upper Midwest. We are seen by thousands of people and our website is prominently displayed at every event.

Dynamic site content

With an ever-changing mix of local racing news, event schedules, and race results, the Pickle Events website is a must-read for atheletes from around the region.

Attractive ad placement

Our clean site layout and prominent ad placement will ensure your ad is seen without sticking out like a sore thumb.
Site Statistics
Our website receives over 50,000 page views from an estimated 9,000+ unique visitors per month.
Want to learn more?
Pickle Events looks forward to working with you. If you are interested in advertising with us, or have any questions, feel free to contact us at any time.